Community Service
Rotary Club of Alamo, Ca
Community Service is Our Mission
Community Service is a crucial part of the mission of the Alamo Rotary Club, which seeks to make a positive impact on the local community.
The club organizes several projects throughout the year that aim to enhance the community's quality of life and bring people together.
Volunteering Benefits Those Apart of Our Community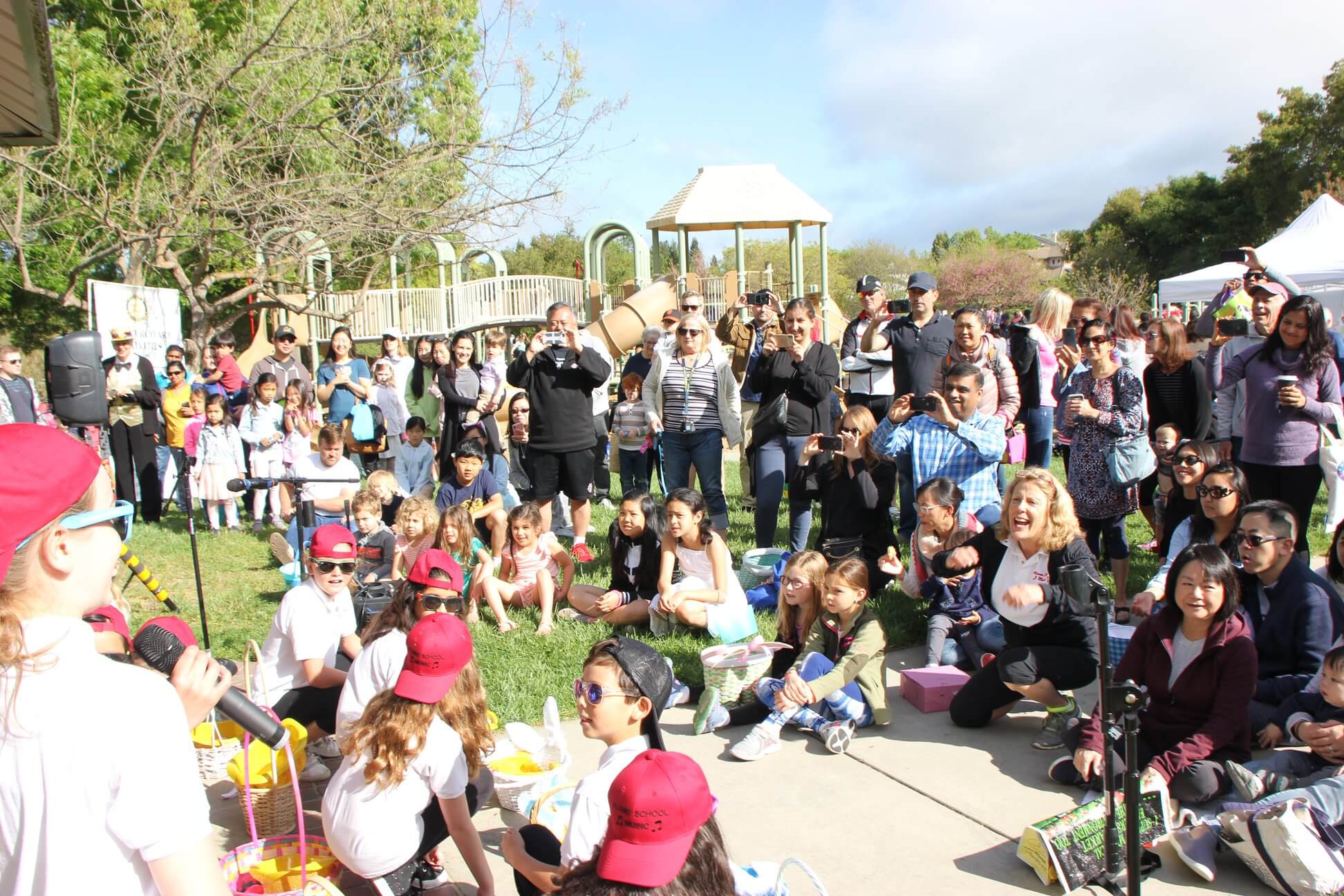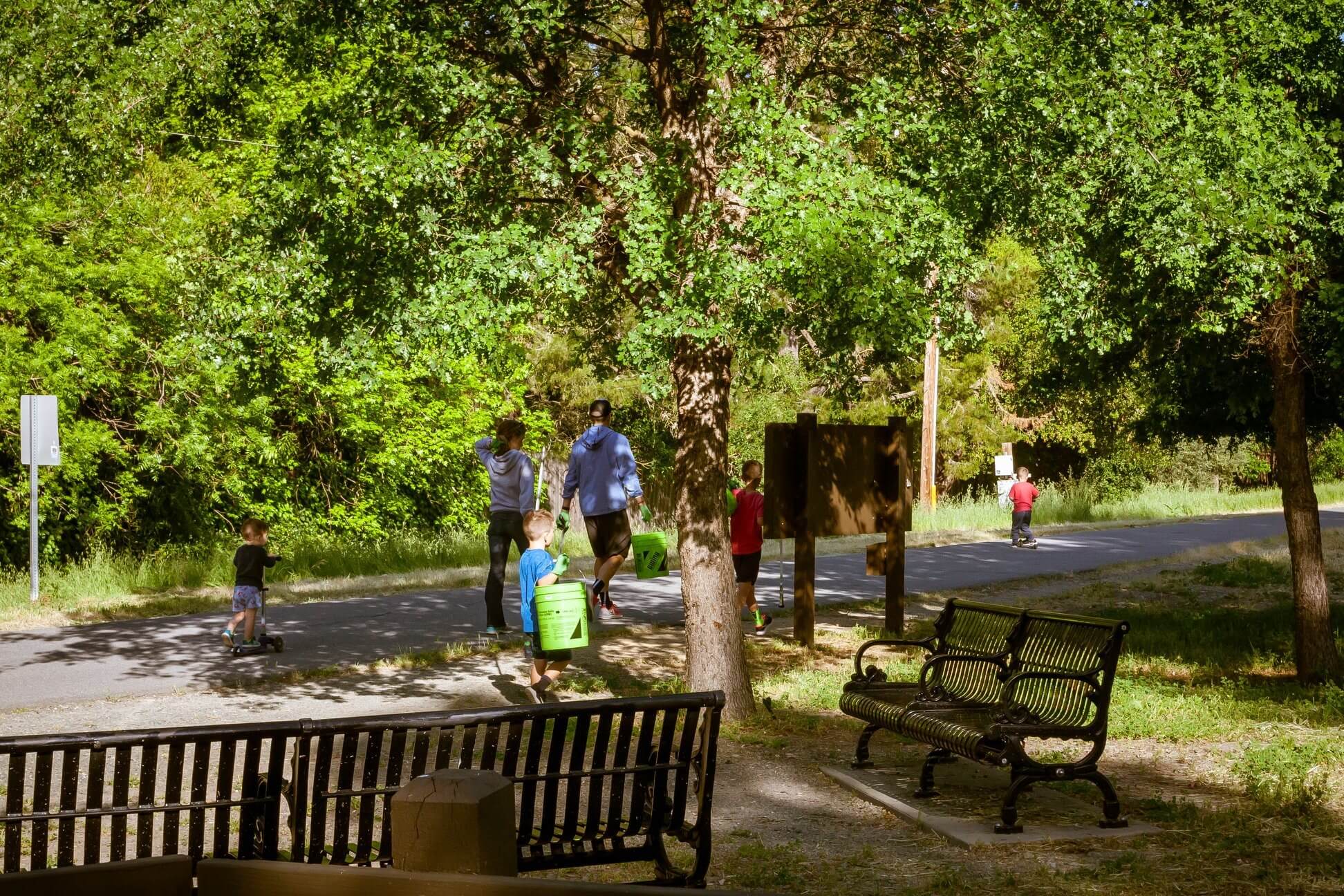 Easter Egg Hunt
One of the club's most popular events is the Easter Egg Hunt, which is held each spring in a local park. This event provides a fun-filled day for children and families, featuring games, prizes, a live music band, and of course, an egg hunt.
Members of the Rotary Club work together to hide thousands of eggs filled with candy! The event is free to attend (thanks to our community sponsors) and open to all children, providing a fun and festive experience for families in the area.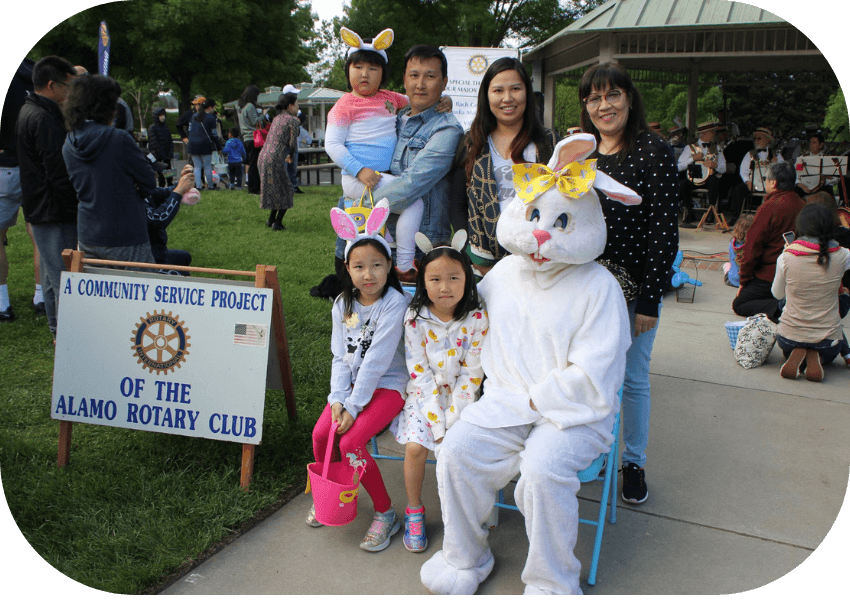 Tree Lighting Ceremony
Another important project that the club organizes and plays a key role in funding is the annual Tree Lighting Ceremony. This event brings together members of the community to celebrate the holiday season and enjoy the festive lighting of a community tree.
Even Santa makes an appearance!
The event typically includes carolers (choruses) from local schools, hot cocoa, and other seasonal treats from local business, and is a beloved tradition for many families in the area.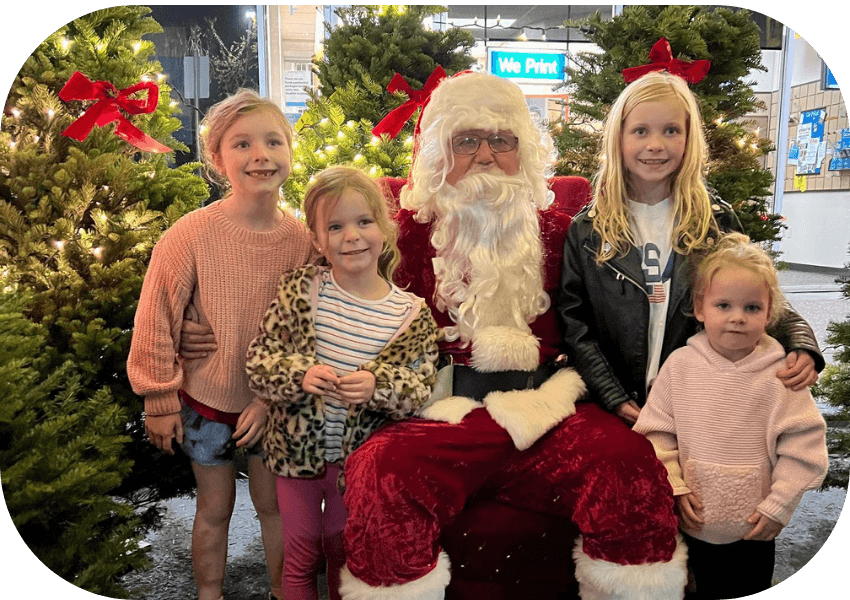 Keeping Alamo Clean
In addition to these annual events, the Alamo Rotary Club is also committed to keeping the community clean and beautiful. Members of the club regularly organize clean-up events along the 680 Interchange, Danville boulevard, and other public spaces as needed.
These events help to ensure that the community remains a clean and inviting place for residents and visitors alike.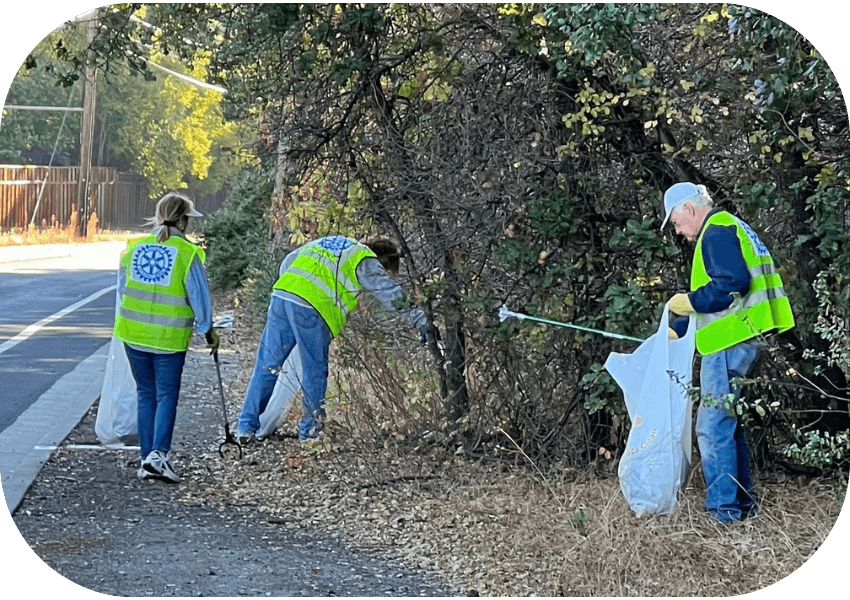 Keep Up with Alamo Rotary
Check out our Facebook page for most recent updates about Events, News, Projects and more!
Rotary Club of Alamo Community Service
Community service increases people's wellbeing and connects them to local activities.
Have questions? Interested in joining? Give us a shout!