About
Rotary Club of Alamo, Ca
About Alamo Rotary Club
We are a non-profit organization comprising of business professionals, community leaders, and volunteers, dedicated to the principle of Service Above Self.
Our weekly meetings alternate between:
For over half a century, our club has collaborated with Rotary International, the largest service organization globally, with over 1.2 million members.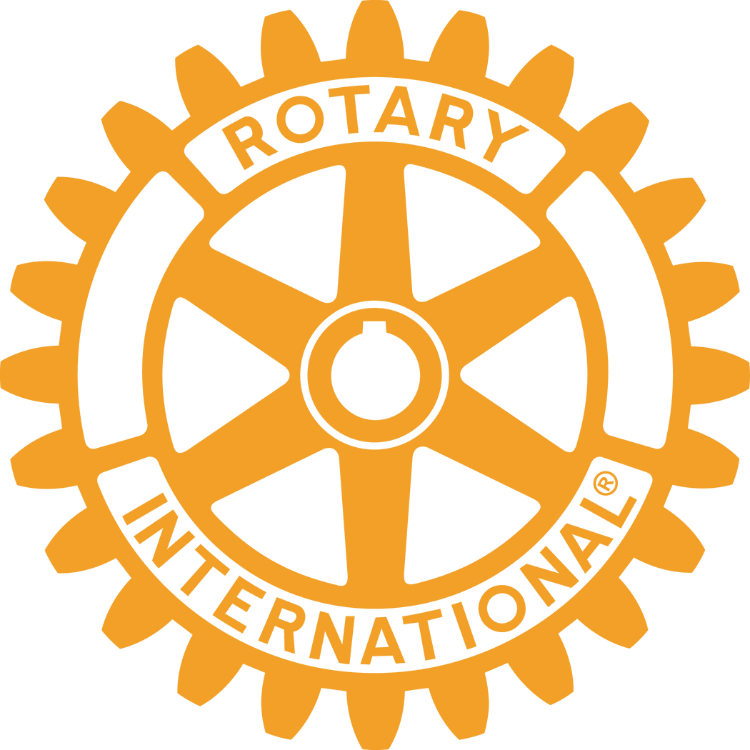 Our goal is to support local youth organizations, promote literacy, eradicate polio, and provide clean water globally, among other objectives.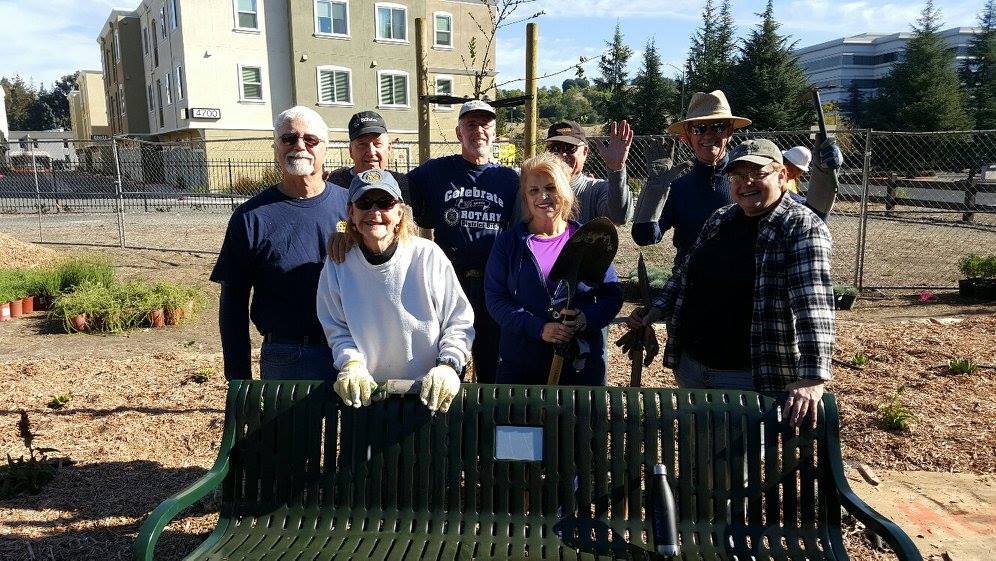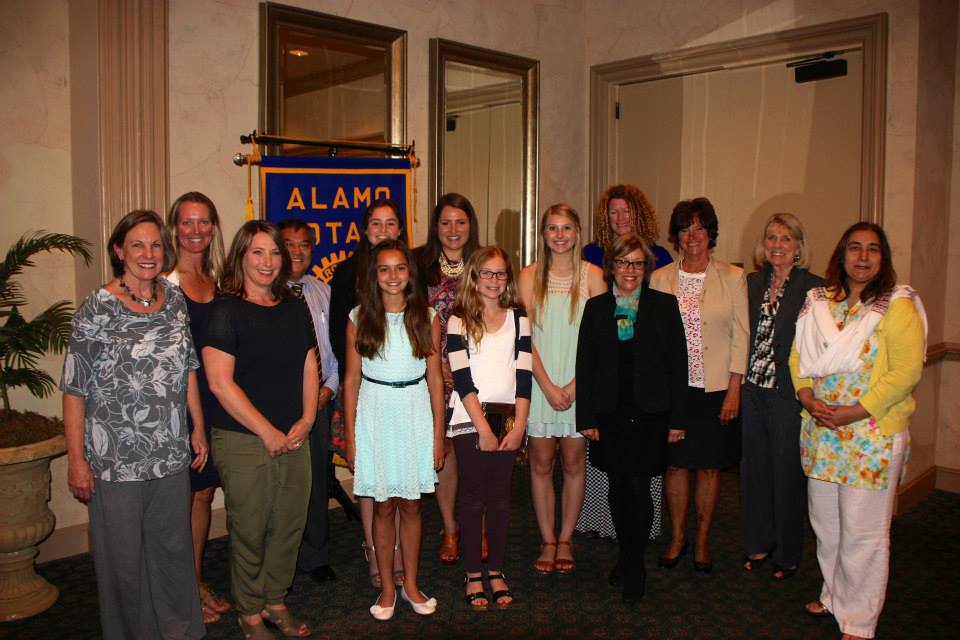 Fundraising & Service Projects
With over 40 members, we are committed to fundraising and hands-on service projects that generate significant results.
We are proud to be known as the "Can Do Club," taking on every challenge with enthusiasm. From participating in local community clean-up events to constructing wells in developing countries, we strive to serve those in need.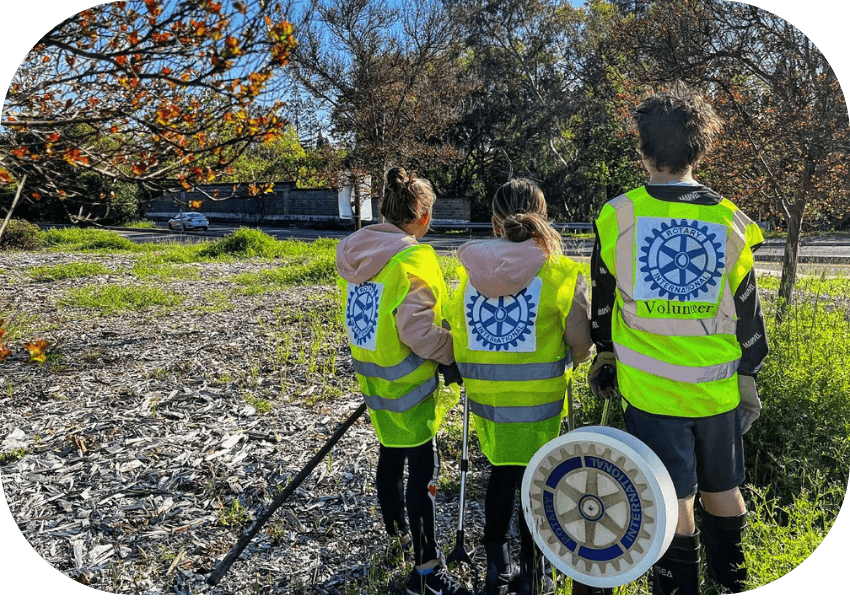 Service Above Self
We welcome families of all ages to join us in making a positive difference in our community and beyond.
If you're interested in learning more about our mission and how to get involved, please explore our website and join us at our next meeting.
Together, we can create a better world for everyone.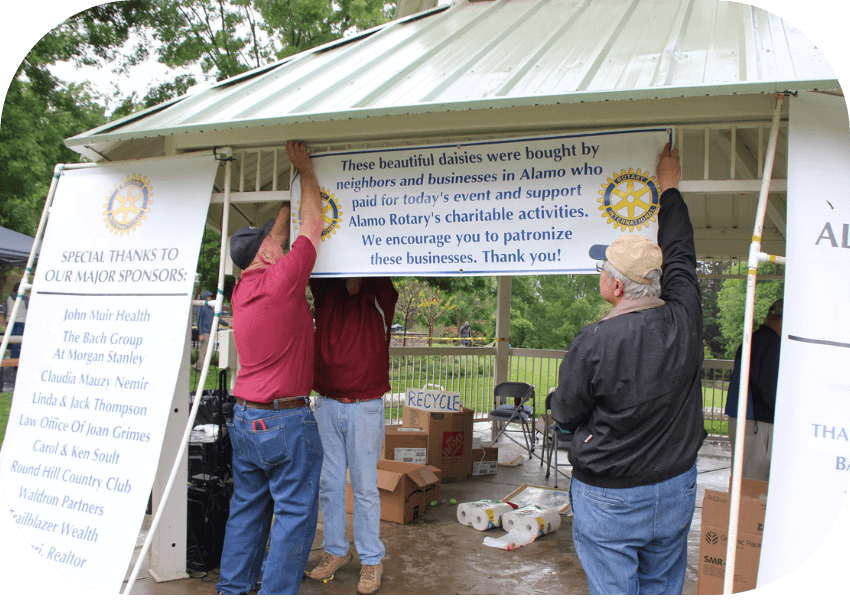 Keep Up with Alamo Rotary
Check out our Facebook page for most recent updates about Events, News, Projects and more!
Rotary Club of Alamo
We strive to serve those in need.
Have questions? Interested in joining? Give us a shout!